Golf Lessons
We're a local Bristol Golf Club with tuition available to all golfers - from beginners to professionals. The teaching is towards the modern approach to the golf swing with an awareness of the player's golf swing characteristics and abilities.
Lessons are conducted in a friendly and professional environment with our qualified PGA Advanced Fellow Golf Professional Jamie Cundy, with lessons tailored to your own needs, using the latest teaching techniques and aids.
Why Coaching?
We're passionate about helping you play better golf.
Every golfer enjoys the game more when they're hitting good shots and playing well. This is our mission for you.
Think back to your last few rounds and try to pinpoint an area that cost you shots…
Maybe, you had too many three-putts as a result of poor distance control? Or did you miss too many fairways to the right meaning you had to chip out sideways? It could be that you play well in practice rounds with your friends but struggle to replicate that in competitions?
Through our experiences in the game and our PGA education, we appreciate that every golfer is different. That's why we offer a range of lessons and packages to suit everyone.
Thinking of joining a golf club in Bristol?
The beginner's program at Henbury Golf Club in Bristol could be the one for you. This program is designed to get the beginner golfer up to speed with all the basic skills and knowledge required for a game of golf. The beginners program has a proven formula, starting with the short game and progressing through to the more complicated long game.
Group Golf Lessons for Ladies
These group lessons are normally held on a Sunday and Monday. Please book in advance by calling the Pro Shop on 0117 950 0044 or email the Golf Professional Team on thegolfpro@henburygolfclub.co.uk
Group Golf Lessons for Juniors
These group sessions are normally held on a Saturday, Sunday (2.00pm) and midweek during school holidays. Please book in advance.
Gift vouchers
Gift vouchers are available through the year for golf lessons and golf goods within the Professional Shop.
Lessons will cover:
Golf Fundamentals
Course Management
Putting & Chipping
The Swing
The Long Game
Player Development
Green Reading
Mind Management
Alignment & Sighting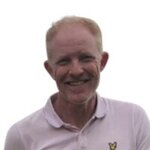 Jamie Cundy - Head PGA Professional
Jamie, originally from Edgbaston, joined Henbury Golf Club as the Head Professional on the 1st March 2021 and was previously Head Golf Professional at Edgbaston Golf Club whilst working as a full time coach and Golf Manager. Jamie is an experienced golf coach at all levels, from complete beginners to fellow golf professionals. Jamie is also a qualified club fitter with Ping and TaylorMade and uses the very latest Foresight GC Quad launch monitor technology in the new indoor swing studio at Henbury. He has been fortunate enough to have learned from some of the best coaches in the world including the likes of Peter Cowan, David Leadbetter and has taught golf to hundreds of golfers at six Open Championships, three BMW Championships and a Ryder Cup. Your golfing game will be in safe hands with us here at Henbury Golf Club, we strive always to achieve the highest standards of service to make the instruction a very enjoyable and lasting experience. Jamie's golfing qualifications include: PGA Advanced Fellow Golf Professional UKCC Level 3 Golf Coaching PGA level 3 Coach Advanced Certificate in Golf Coaching TPI Level 1 and 2 PGA Director of Golf ASQ level 5 Golf Management
---
Holly Langford - Senior PGA Assistant
Holly is the Shop Manager and Senior PGA Assistant here at Henbury and will be working closely with the retail team providing a first class service to members and visitors alike. Holly is a very successful golfer in her own right, having won the Staffordshire Ladies Open on no less than three occasions. She is also a first class coach to golfers of all abilities and is keen to develop the junior section at Henbury.
---
Jonah Williams
Jonah is a trainee Golf Professional and he has a burning passion to be a top flight Golf Professional and Coach. He currently plays off a handicap of three and is keen to reduce this further before he turns professional next year. Jamie will be mentoring him through his training period and he will also be working in the shop. You will see Jonah on his days off practicing his golf and is always happy to play with members at Henbury.
---